MHL BASIC LIFE SUPPORT TRAINING
The (BLS) training tends to serve medical personnel, such as emergency medical technicians, paramedics, and qualified bystanders. It involves skills for performing high-quality (CPR), using an Automated External Defibrillator (AED), and relieving an obstructed airway for patients of all ages this is the first level of care for a person in a case of cardiac arrest.
Basic Life Support (BLS) is a level of non-invasive medical care used to save a patient's life in cases of emergency and involves but is not limited to Cardiopulmonary Resuscitation (CPR), stabilizing bone fractures, immobilization of the spine, bleeding control, and basic first aid.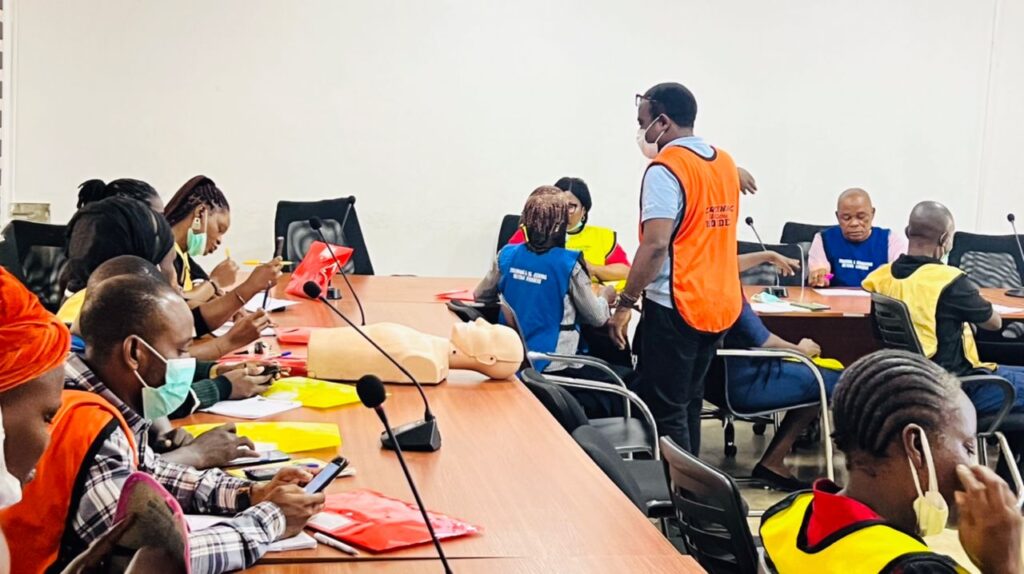 Learning Modules and topics to be covered in this training
Assessing environmental safety

Team working

Understanding when to call for help

Adult Cardiopulmonary Resuscitation

Arriving on scene

Scene Size-up

Using your senses

Your initial impression

Primary assessment of the unresponsive adult patient

Level of consciousness (LOC)

Assessing airway

Simultaneous Breathing and pulse check

Primary assessment Result

Providing CPR/AED for adults

Compressions

Ventilations

Mouth-to-mouth, pocket mask and bag-valve ventilations

Stopping CPR

Automated External Defibrillators (AED)

Using an AED
The professions that most commonly need BLS for healthcare providers include:
• Doctors
• Nurses
• Medical assistants
• Dentists
• Firefighters
• Police Officers
• Lifeguards
• Safety managers
• Teachers, daycare providers and coaches
• Individuals and members of public
 Zenith Bank – 1015530085
Account Name: Monitor Healthcare Ltd
Proof of payment to this number +234 903 578 0321 or email edu@monitorhealthcare.com should reference as BLS Payment.
294A, Surulere Way, Dolphin Estate, Iko
yi, Lagos, Nigeria