JOIN OUR BASIC LIFE SUPPORT TRAINING
MHL BASIC LIFE SUPPORT TRAINING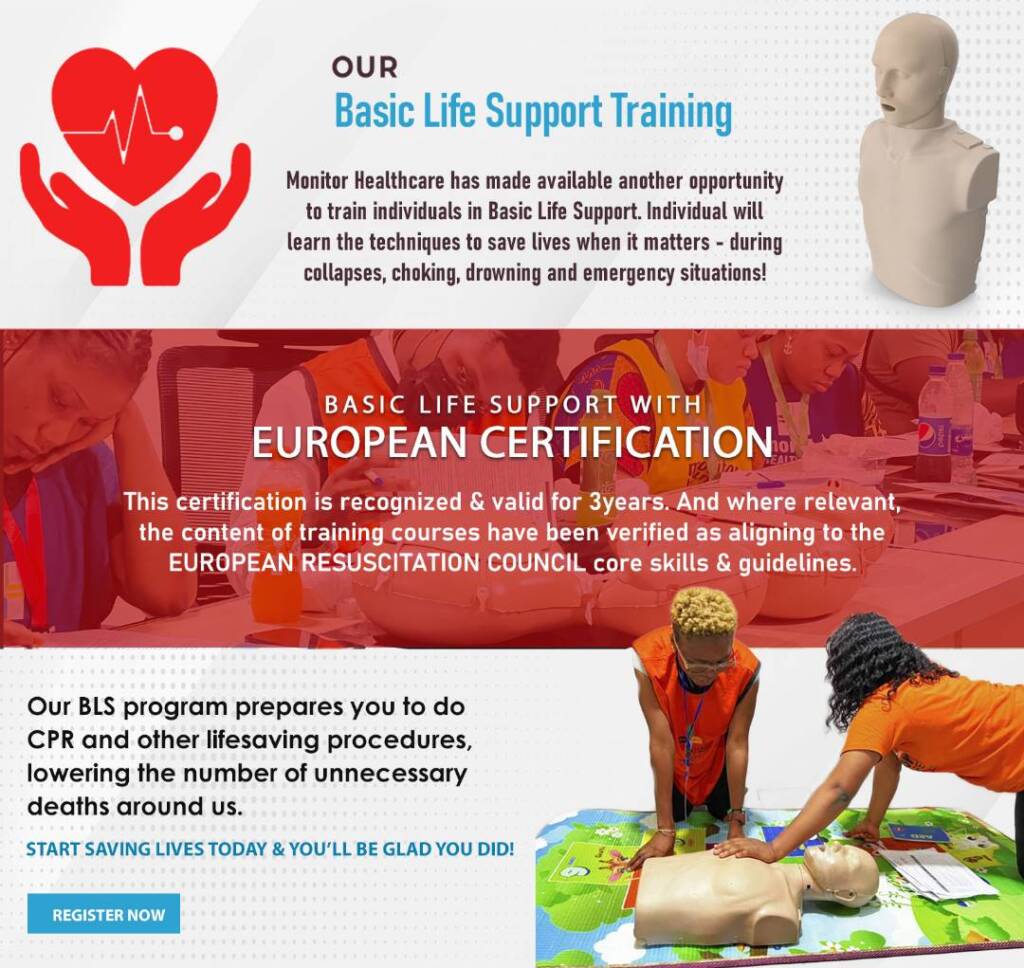 At the European Resuscitation Council, Life is why we are training people on emergency CPR, first aid, and how to use the AED.
Monitor Healthcare has made available another opportunity to train individuals in Basic Life Support Training. Enhance your knowledge and improve psychomotor skills on CPR and learn to use AED.
This course offers the current educational standard and algorithm for basic life support training.
MHL offers the highest instructional design incorporating the latest resuscitation sciences with a focus on team roles and resuscitation around the chain of survival.
Participants get to benefit:
Simulations
Dramatization
Real-life scenarios
Interactive activities
Team Dynamics and patience throughout the course
How to effectively use an Automated External Defibrillator.
The training is not only for health professionals as these occurrences happen in the least expected places and you should be confident to deliver BLS and save a life. After the theoretical session, the trainee demonstrates the hands-on illustration with real scenarios of how to save a life in 5 minutes supervised by a certified trainer.
At the end of the training, students get certified by the European Resuscitation Council (ERC)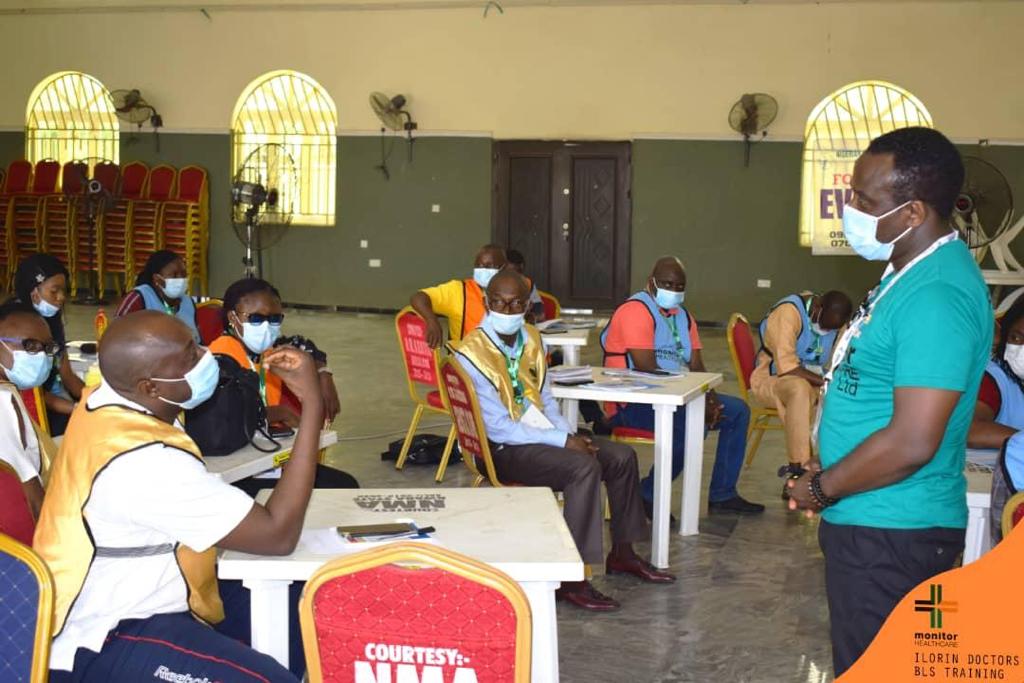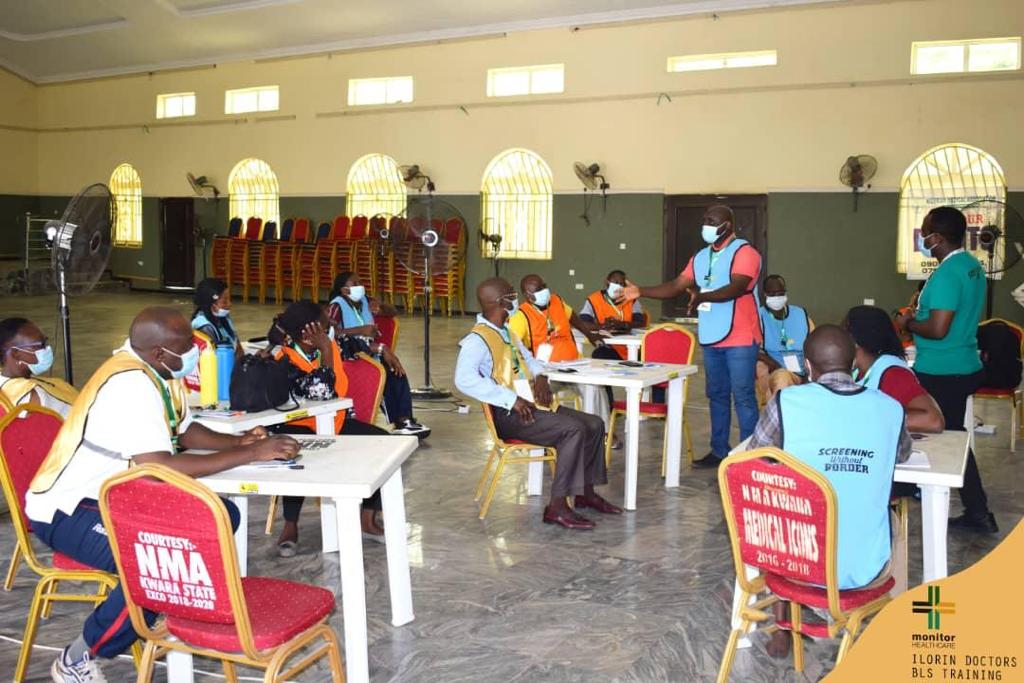 Learning Modules to be covered in this training
Assessing environmental safety
Team working
Understanding when to call for help
Adult Cardiopulmonary Resuscitation
Arriving on scene
Scene Size-up
Using your senses
Your initial impression
Primary assessment of the unresponsive adult patient
Level of consciousness (LOC)
Assessing airway
Simultaneous Breathing and pulse check
Primary assessment Result
Providing CPR/AED for adults
Compressions
Ventilations
Mouth-to-mouth, pocket mask and bag-valve ventilations
Stopping CPR
Using an Automated External Defibrillators (AED)
The professions that most commonly need BLS for healthcare providers include:
• Doctors
• Nurses
• Medical assistants
• Dentists
• Firefighters
• Police Officers
• Lifeguards
• Safety managers
• Teachers, daycare providers, and coaches
• Individuals and members of the public
Also, look out for our Immediate and Advance Life Support training coming up soon.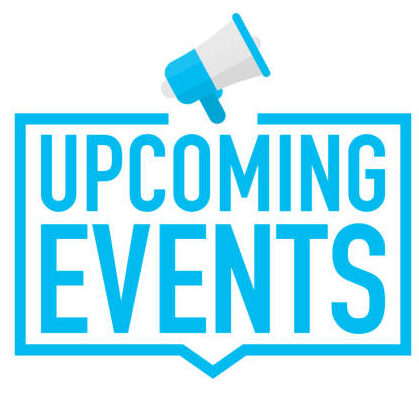 OUR TRAININGS FOR THE YEAR
Feb 18th
March 25th
April 29th
May 27th
June 24th
July 29th
August 26th
September 30th
October 28th
November 25th
December 16th
Zenith Bank – 1015530085
Account Name: Monitor Healthcare Ltd
Proof of payment to this number +234 903 578 0321 or email edu@monitorhealthcare.re-resource.com should reference as BLS Payment.

ADDRESS: 294A, Surulere Way, Dolphin Estate, Ikoyi, Lagos, Nigeria