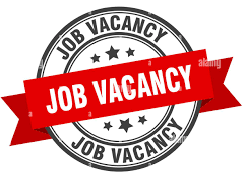 PHYSICIAN ASSISTANT URGENTLY NEEDED AT MONITOR HEALTHCARE LIMITED
IDEAL CANDIDATE:
*Minimum of 2:1 (BSc/ BSc(Ed) or its equivalent in Health Education, Anatomy, or Physiology.
*Must be trainable.
*Having experience is an added advantage, training would be provided.
*Excellent interpersonal skills.
* Good communication and presentation skills (both oral and written)
*Must be a team player, able to build and maintain an effective collaborative network.
*Must be able to take responsibility and demonstrate a high level of integrity in dealing with stakeholders.
* Excellent use and knowledge of Microsoft Excel, PowerPoint, office, and word.
To perform this job successfully, an individual must be able to perform essential duties satisfactorily and prove to be trainable.
The requirements below are representative of the knowledge, skills, and/or ability required.
*Attention to detail.
*Must be good in coordination, listening, scheduling, and teamwork.
*Superior problem-solving skills
*Must possess good administrative skills
*Ability to explain detailed instructions articulately and clearly
*Ability to analyze information promptly
Application Closing Date
*Not Specified
Method of Application
Interested and qualified candidates should send their CVs to: careers@monitorhealthcare.re-resource.com
LOCATION: ikoyi, Lagos state.