To commemorate the 2022 World Breast Cancer awareness month, Monitor Healthcare Ltd partnered with the Ministry for Health,Ogun State to raise awareness and screen ladies for breast cancer courtesy of H.E. Mrs. Bamidele Abiodun, First Lady Ogun State.
The Commissioner for Health Ogun State stated that free screenings for breast cancer has provided yet another opportunity to improve awareness on breast cancer and to encourage its prevention through early screening and detection, diagnosis and prompt treatment.
 She stated that: "Cancer is one of the leading causes of morbidity and mortality worldwide and early detection is one of the ways to reduce mortality rate.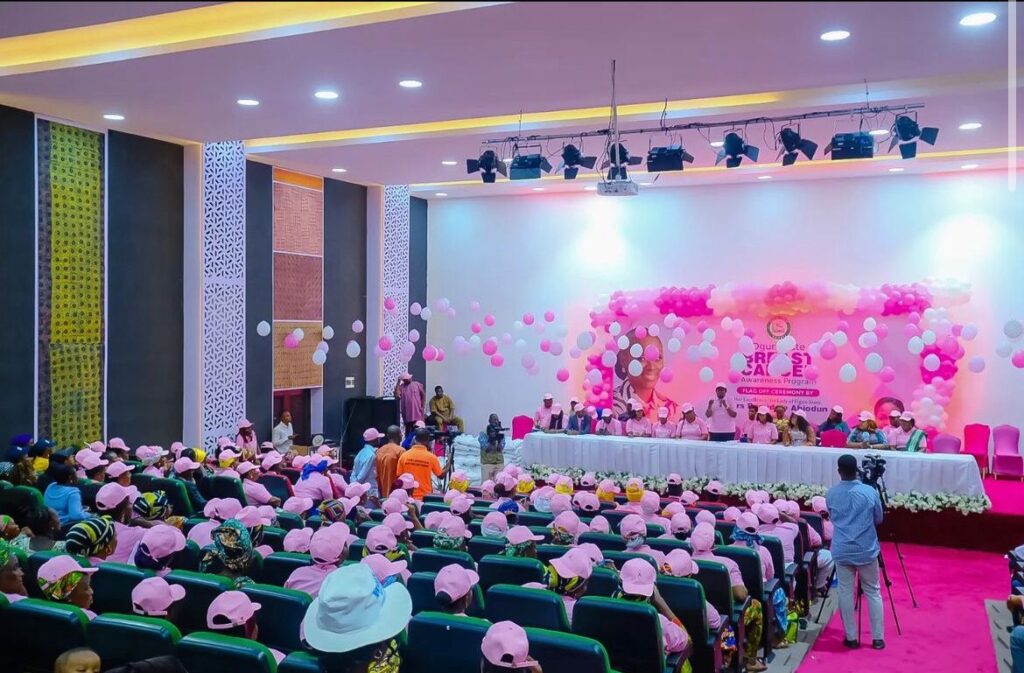 While reiterating the need for periodic screening and lifestyle modification as preventive measures against non-communicable diseases, She also stated that the World Health Organisation (WHO) has reported that as many as 40 per cent of deaths from breast cancer are preventable.
 She noted that raising awareness for cancer prevention, screening and early management has become a very important goal for all stakeholders and citizens, saying "This year's Breast Cancer Awareness Programme has provided the opportunity to conduct advocacy to the people of Abeokuta as well as the entire citizenry and increase awareness on the importance of early screening, prompt diagnosis and treatment of cancers".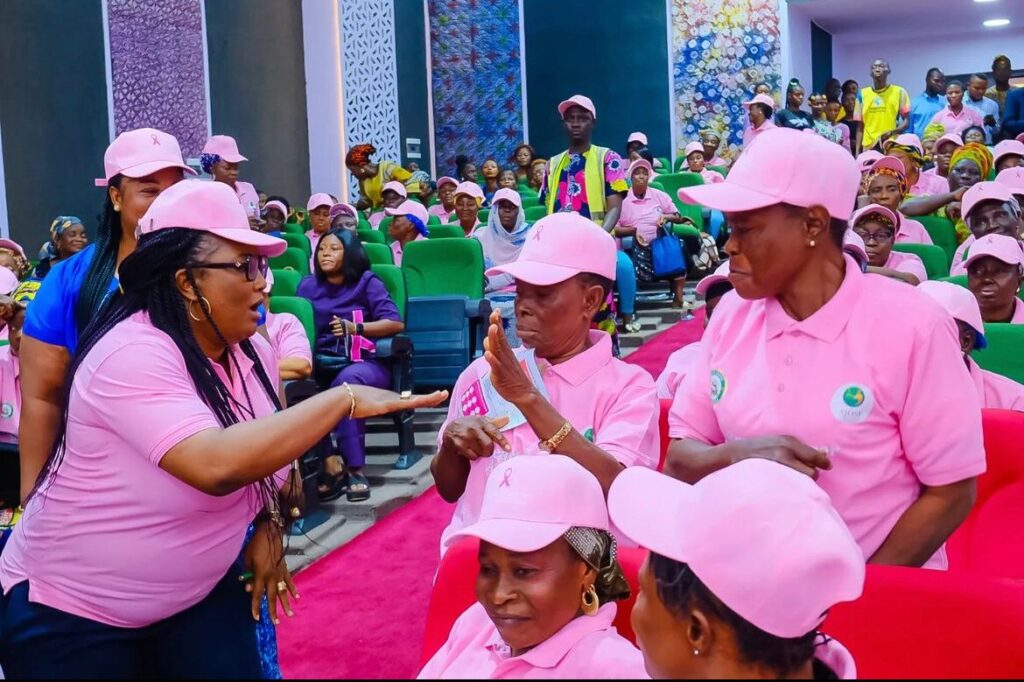 Dr. Dedeke (MWAN) noted that no fewer than 250 women of childbearing age were screened for breast and cervical cancer during the outreach programme at June 12 Cinema Hall, Abeokuta adding that women who require it are referred for further investigation
"I want to encourage us all to adopt a healthy and safe lifestyle. Let us ensure we go for regular screening as and when due and seek medical help early as prevention is always better, cheaper, preferable and less stressful than curative measures", Dr. Dedeke (MWAN) stated.

Monitor Healthcare Ltd made provision of screening devices and professionals which made the screening exercise stress free and a success. In a bid to doing what we know how to do best, we ensured that every beneficiary were treated with dignity in a patient centered manner and ensured that they were put through the screening processes.
Beneficiaries received report after the screening and souvenirs which they were grateful and showed appreciation. Positive cases were also referred for further investigation.
It was indeed a great way to round up a mouth long impact, partnership, advocacy and engagement across Nigeria.