[wpcdt-countdown id="4292"]
REQUIREMENTS TO ENROLL IN THE TRAINING
• The student must be 18 years above.
• Any individual regardless of your educational background, without prior health knowledge can enroll.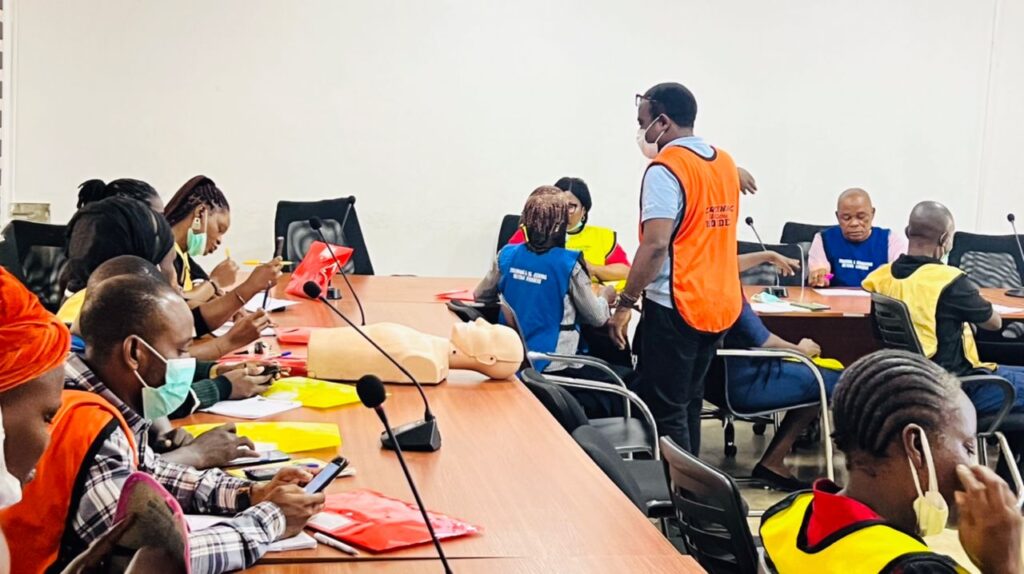 WHERE CAN YOU WORK
• Residential homes
• Hospital
• Schools
• Government facilities
• Nursing homes
• Geriatric Homes
• Home Care Service
And any other area that requires an assistant in health and social care.
SCHEDULE
A 5-day intensive training.
Note: Our classes are on-site and virtual to suit your preference. Enrolling for Basic Life support training with Healthcare Assistant training means additional one-day physical training with an additional certificate from the European Resuscitation Council (ERC).
Time 9 am -2 pm
TRAINING OPTIONS
1. Physical training involves physical appearance at our training center. Six days f training including one day of Basic Life Support training. Enrolling in this package costs N330,000 however, a discount of N20,000 will apply. Other components include: a reflective learning portfolio, course materials, a letter for clinical observation, job references, job links, a pre-interview session, a tea break, an internationally recognized caregiver certificate, and Basic Life Support Training with ERC certification.

2. Virtual training where delegates attend our classes virtually via zoom instead of physical attendance. Enrollees can also attend the BLS training virtually but will have to attend physically for their assessment half a day before we can issue their BLS certificate. The number of days for the virtual training will be 6 days and the cost remains the same as for physical training. All materials will be sent to delegates after payment and signing MOU. Access to the training will be shared on the day of the training for delegates to log in to their classes.
OPTIONAL SUMMATIVE ASSESSMENT
We offer an optional Summative Assessment where individual partake in refelctive learning assessment and book one on one assessment with our facilitator to appraise and discuss their responses. Also, discuss possible interview questions and coach on how to answer potential interview questions. This costs N150,000 with the following benefits:
1. Summative assessment
2. Reflective portfolio
3. Job links
4. Pre-interview session
5. Letter for clinical observation
6. Job reference letter.
NOTE: Clinical observation is a prerequisite to assessment.
Attending Basic Life Support Training on it own costs 30,000.
BENEFIT AFTER TRAINING
1. issuance of Internationally Recognizable Certificates
2. An additional European Resuscitation Council certificate for students that enroll for and successfully pass the Basic Life Support Training
3. Job Reference Letter
4. Summative Assessment
5. Pre-interview session
6. Relevant job links with tier 2 visa sponsorship.
7. Mentorship, guidance, and coaching for jobs and future engagements.
8. Given 4 local certificates (upon request)
Note: This is subject to the option you subscribed to as from above.
PAYMENT METHODS
OPTION A
1. Physical Enrolment: includes 5 days of Care Givers physical training, 1 day of Basic Life Support training, Summative Assessment, and coaching for interview inclusive.
Cost/Fee: #310,000 (#20,000 discount has already been applied).
2. Virtual Enrolment: This includes 5 days of virtual Care Givers training, virtual BLS training, practical BLS assessment, summative assessment, and other benefits in option 1.
Cost/Fee: #310,000
3. Summative Enrolment: includes Supply of reflective diary, Summative Assessment and interview coaching.
Cost/Fee: #150,000
4. Option A (1) above with 6 days accommodation for a single person Breakfast and lunch inclusive
Cost/Fee: #502,000
OPTION B
Payment in tranches
Payment of half of the total payment is to be paid before admission to class then the remaining half must be paid before the issuance of the certificate and Summative assessment. Certificates will only be issued when all outstanding payments are made in full.
APPLICATION PROCEDURE
1. Fill and submit a registration form
2. Make payments into the company's account
3. Send proof of payment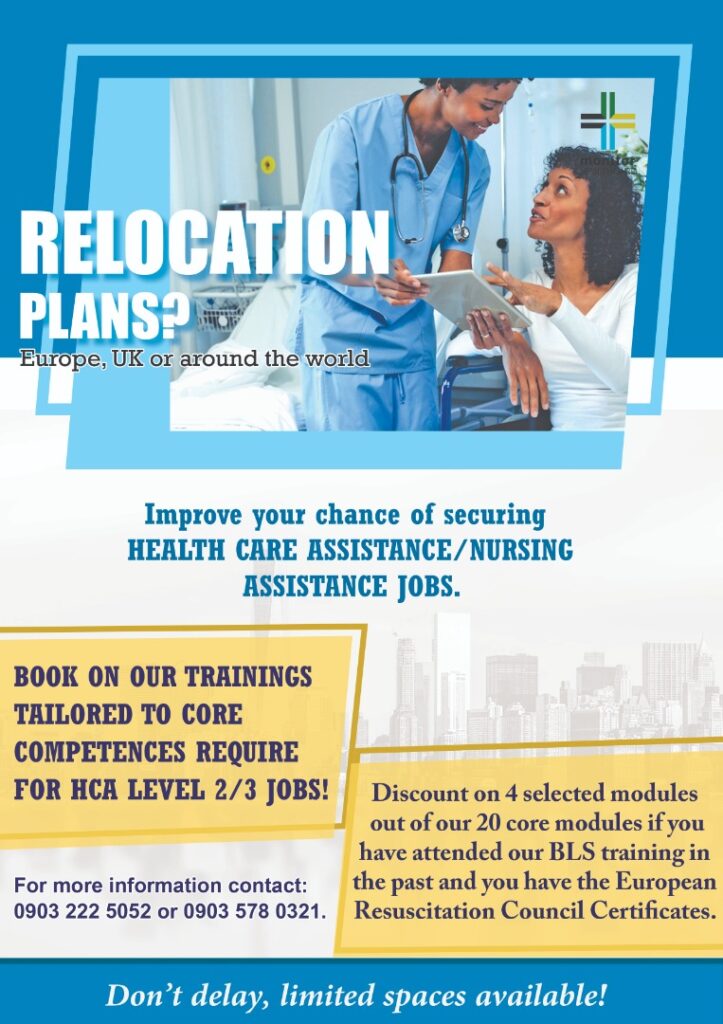 [logo_showcase id="4185"]