BECOME A CERTIFIED HEALTH CARE PROFESSIONAL
 

Make payments into the company's account

 

Send proof of payment.

 Kindly fill the registration form below. 
REQUIREMENTS TO ENROLL FOR THE TRAINING
The student must be 18 years above.
Any individual can enroll without prior knowledge of health or health background.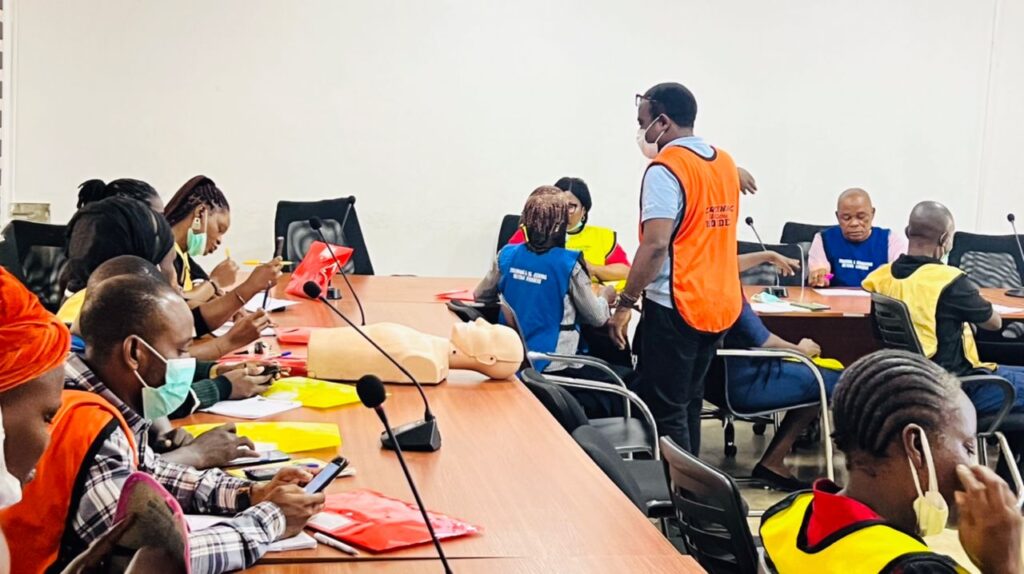 WHERE CAN YOU WORK
Residential homes

Hospital

Schools

Government facilities

Nursing homes

Geriatric Homes

Home Care Service
And any other area that requires an assistant in health and social care.
SESSION BREAKDOWN
WEEKDAY CLASSES: One week 5 days plan – Monday-Saturday with Wednesday free.
WEEKEND PLAN: Saturday plan – 5 Saturdays.
Note: our classes are on-site, and enrolling for Basic life support training with Health care assistant training means additional one-day training.
Time 8-5pm.
TUITION BREAKDOWN
Tuition covers writing materials, portfolios, class materials, tea breaks, and lunch breaks.
CLINICAL OBSERVATION IS COMPULSORY
There is no specific deadline for observation, individuals are to decide.
AFTER THE TRAINING
The student will be given the following certificate :
CPD certificate

European resuscitation council certificate (if the student enrolls for this)

Job reference

CV buildup

Summative assessment

Pre-interview session

links to apply for jobs.

Mentorship, guidance, and coaching for jobs and future engagements.
All of these are valued at 310,000(Including Basic Life Support).
PAYMENT METHOD
OPTION A
Enrolment
310,000 (20,000 discount has already been applied).
OPTION B
Enrolment
Enrolment fee is 150,000

Balance before Summative assessment and

pre-interview session

160,000 (150,000 without

Basic Life Support

)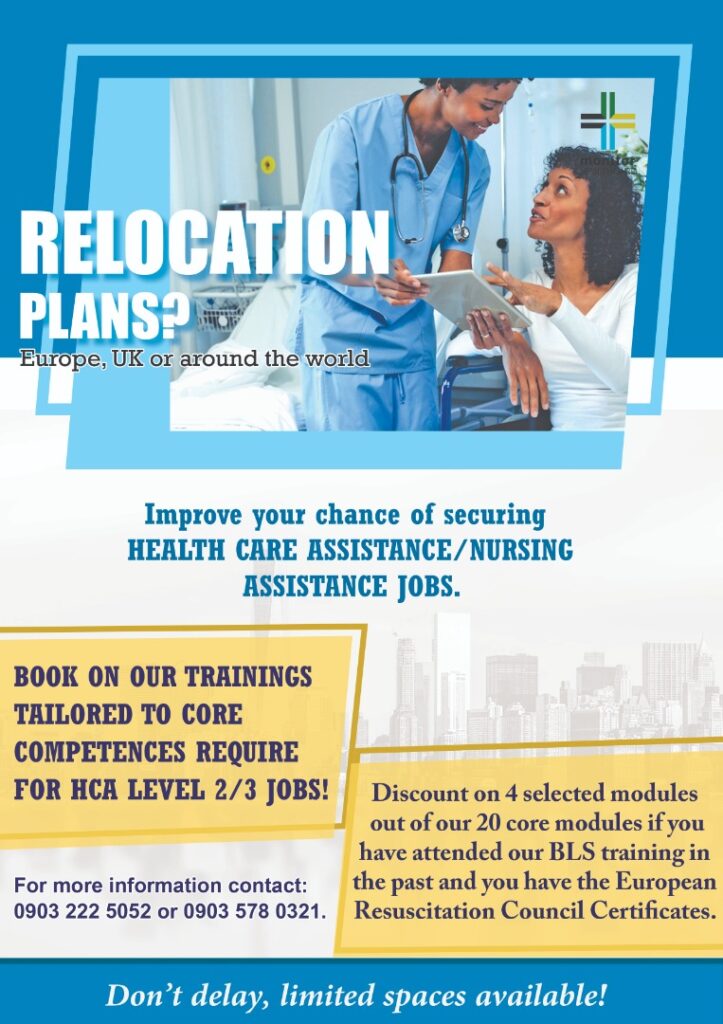 A few of what you would learn in this training:
Master the basic principles needed to work safely in healthcare services.

 

 

Understand patients' needs and the principle to be patient-centered.

 

 

Be able to communicate effectively in delivering their duties in the health care space.

 

 

To understand personal safety and self-awareness while working alone.

 

 

To understand privacy and uphold dignity during care delivery.

 

 

To understand the principle of safe moving and handling while delivering care.

 

 

To understand the need to be mentally aware and how to identify mental issues as well as learning disabilities to enable effective care delivery.

 

To understand good hygiene, hydration, and the importance of nutrition to health.

  

Be able to deliver their duties ethically and consider the legal implications of their actions or omissions.

 

Understand their roles in information governance and data protection.