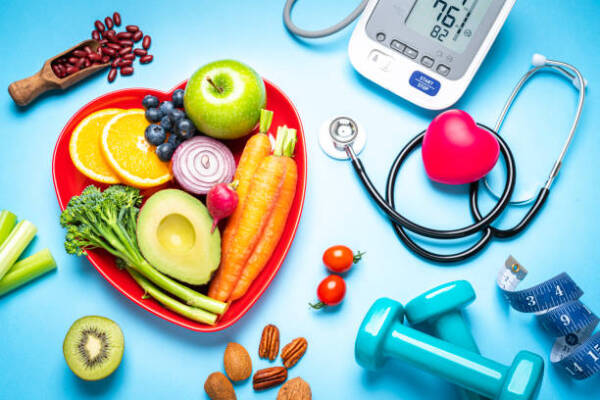 Keeping your blood sugar in check can prevent you from diabetes-related complications: heart disease, Visual loss, and diabetic neuropathy, kidney disease.
WAYS TO KEEP YOUR BLOOD SUGAR LEVEL INTACT
Keeping your blood sugar level in check has been one of the major challenges of diabetes. Keeping your blood pressure and cholesterol in a good range can help prevent the health problems that can occur when you have diabetes. However, there are certain steps to ensure that your blood sugar levels are properly managed as well as reduce complication risk
1. Understanding your condition is the first step to keeping your blood sugar levels in check. This would make you feel better and
more confident.
2. Eating a balanced diet is very important as there are no restrictions on foods that you can eat. tagging foods "diabetic food" is not necessary as they can eat all foods. Ensure to eat
moderately and the right way.
3. Be physically active. Ensure to walk at least 7000/9000 steps daily. You really do not require doing rigorous activities or visiting the gym every day. Exercises like jogging, walking, and swimming are great ones you can engage in
4. Always keep your blood sugar in check by checking regularly. Ensure to check your blood sugar when you wake up, before meals and after meals. Checking before and after meal keeps you informed and aware of your blood sugar readings.