Infection Prevention Control Training At The Esher And Makarios Law Firm
Dear Valued Readers,
We are excited to share with you an insightful and transformative event that recently took place at Esher and Makarios Law Firm in Lekki, Lagos. In collaboration with Monitor Healthcare Limited, the law firm underwent a comprehensive training session on infection prevention and control. This newsletter recaps the entire event and the impact it had on the firm's commitment to health and safety.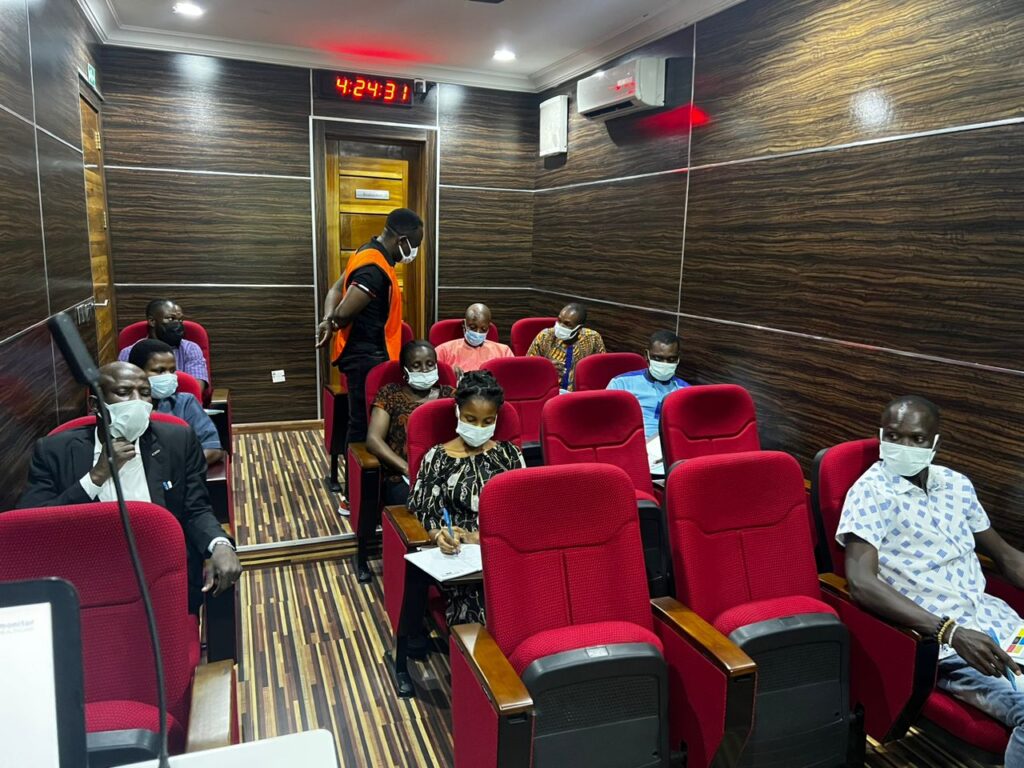 The Importance of Infection Prevention and Control
Infection prevention and control (IPC) have never been more critical, especially in professional settings. Esher and Makarios Law Firm recognized the importance of safeguarding the health and well-being of its employees and clients, which led to their decision to partner with Monitor Healthcare Limited for a tailored IPC training.
The Training Session
The training session was facilitated by Dr Femi Ogunremi, CEO of Monitor Healthcare Limited and an expert in healthcare profession, It was a comprehensive program covering various aspects of infection prevention and control. Topics included:
Understanding Infections: An in-depth look at different types of infections and their modes of transmission.
Hygiene Practices: Best practices for hand hygiene, respiratory hygiene, and personal protective equipment (PPE) usage.
Environmental Cleaning: Guidelines for maintaining a clean and safe workspace to prevent infection spread.
Health Screening Protocols: Protocols for screening individuals entering the workplace to identify potential infection risks.
Response to Infections: Strategies for handling suspected or confirmed cases of infections within the workplace.
Impact and Benefits
The IPC training at Esher and Makarios Law Firm had a significant impact on both the employees and the firm as a whole. Some notable benefits include:
Enhanced Awareness: Employees gained a deeper understanding of infection risks and how to mitigate them, promoting a safer work environment.
Improved Compliance: The firm now boasts a higher level of compliance with IPC guidelines, reducing the potential for outbreaks.
Client Confidence: Clients visiting the firm can be assured of a safer and more hygienic environment, enhancing their trust and satisfaction.
Legal Preparedness: As a law firm, Esher and Makarios is now better equipped to advise clients on legal aspects related to IPC measures.
Looking Ahead
Esher and Makarios Law Firm's commitment to infection prevention and control is a testament to their dedication to the health and safety of their employees and clients. The training provided by Monitor Healthcare Limited has equipped them with the knowledge and tools necessary to maintain a high standard of health measures.
As we move forward, it is our hope that other organizations will follow this example and prioritize infection prevention and control as an integral aspect of all their operations.
Conclusion
In conclusion, the infection prevention and control training at Esher and Makarios Law Firm in collaboration with Monitor Healthcare Limited represents a proactive step towards ensuring a safer and healthier workplace. We commend the law firm for their commitment to health measures and look forward to seeing their continued dedication to safeguarding the well-being of all who enter their doors.